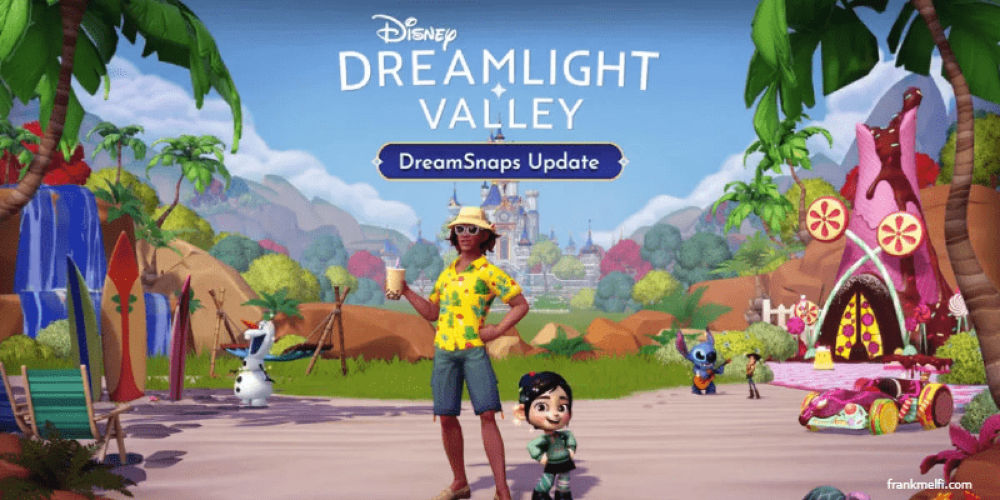 Big Moves from Disney Dreamlight Valley: Vanellope, DreamSnaps Update, and Significant Improvements!
The excitement amongst Disney Dreamlight Valley enthusiasts is palpable as the long-awaited DreamSnaps update is all set to be released on July 19, 2023, at 9 AM ET. Apart from addressing a host of pre-existing concerns and improvements, this brand-new update has plenty on offer for its dedicated fanbase. Essentially, this patch signifies a major enhancement to the current gaming experience.
One of the central highlights of the update is indeed the introduction of the spunky character Vanellope von Schweetz from Wreck-It Ralph into Disney Dreamlight Valley's gaming universe. With her arrival, players can gear up for more Friendship Quests and additional items to earn, adding an entirely new dimension to gameplay and keeping players better engaged.
However, that's not all that's up for grabs. Additionally, an innovative multiplayer feature named 'DreamSnaps' has been launched in this version of Disney Dreamlight Valley. This system challenges players on a weekly basis with different photo tasks and awards them with an assortment of prizes like Moonstones, housing decor, or new outfits. These rewards truly keep participants on their toes as they strive hard to outperform their competitors.
In an attempt to smoothen gameplay and enable players to match up with Vanellope's speed, the developers have strategically reduced the energy drain caused by hovering by a whopping 80 percent. The tweak will significantly aid the real-time progression in terms of leveling up in the game world and amplify player enjoyment.
In summary, this timely revamp is set to catapult Disney Dreamlight Valley into a whole new realm of engaging gameplay dynamics that are more inclusive and challenging. From bringing charming characters onboard to tweaking gaming mechanics like reducing energy drain, from engaging gamers with novel challenges like DreamSnaps – the creators have really pushed the envelope this time round! So come July 19 at 9 AM ET, brace yourselves for some serious dribbling action!